Trauma, parenting and family relationships – training in English!
Trauma Centre Finland is happy to announce several upcoming trainings in English! Invited trainers offer their expertize in traumatization to professionals working in the field of attachment, parent-infant and family therapy, infant and child psychiatry, and parenting guidance. You are most welcome to participate. Please pass the news to your network
Daring to care: A group treatment model for parents recovering from childhood abuse and
neglect, Online
Marjo Ruismäki talks about the 'Daring to Care' group intervention that was developed in Trauma Centre Finland for parents who are recovering from childhood abuse. Daring to Care is an integrative model that combines elements of cognitive and trauma therapies to understanding gained from attachment and mentalization theories. There is a long 24-session and short 12-session form of the model. The intervention comprises psychoeducation, exercises, home assignments, and peer support. Over the last ten years, Ruismäki and her colleagues have gained experience of the benefits and limitations of Daring to Care as the first-phase treatment for complexly traumatized parents. Ruismäki presents the intervention's principles and links them with the difficulties that complexly traumatized parents often experience.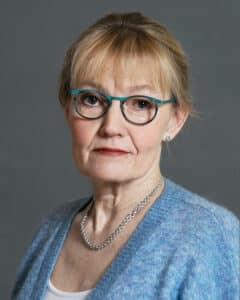 Marjo Ruismäki is a psychologist (MA), licensed psychotherapist and supervisor in family therapy, EMDR-facilitator. She has background in child-guidance and child psychiatry for 25 years, during which she has engaged in the assessment and treatment of severely traumatized children, their families, and wider network. Ruismäki has combined trauma psychotherapy, systemic and narrative approaches and EMDR, in her work with victims of domestic violence and sexual abuse, and has extensive experience as a group-leader for battered women's groups. Her special interest is in the prevention of intergenerational transmission of trauma and in developing group treatment for traumatized parents. During the years 2012-2016 she led the project "Severe Traumatization and Parenting" in Trauma Centre Finland. Since 2017 she has been working as psychotherapist, consultant, and trainer at the Trauma Centre.
| | |
| --- | --- |
| Location: | Online |
| Dates: | November 14th 2023 |
| Time: | 6-7:30 pm UTC +2 |
| Cost: | €49 + VAT 24% |
| Deadline for enrolment: | November 7th 2023 |
Enrolment HERE